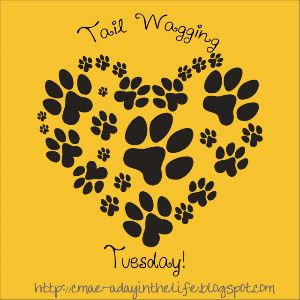 I'm linking up with
CMae
for another edition of tail waggin' Tuesday, and this week's theme is "the look." Cupie gives me soo many hilarious looks, and with such buggy eyes it's impossible not to give the look whenever her eyes are open. She looks at me a different way for all of her moods and it cracks me up!
Here are a few of Cupie's looks:
Mom, peaaasss let me outz! I swears I won't seep on your head and gives you an asssmah tack!

Are yew serrrious? STOP TREATING ME LIKE AN AMINAL!!!

whatcha got der mama?
Play wif me right now!!!
Oh, I love that little doggy!
I hope y'all have a great Tuesday! I am already ready for Friday, ugh!!
ERK